Unmarried Couples
Cavanagh & Associates successfully represents you.
Child Custody Laws for Unmarried Parents
Attorney Serving St. Louis, St. Charles, & Chesterfield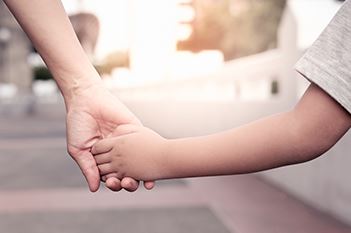 While child custody, visitation, and child support are often linked to the divorce process, parents who were never married have the same rights to seek these things for their children. When it comes to a child's right to have the care and support of both parents, Missouri family law statutes and court cases do not distinguish between married and unmarried parents.
At Cavanagh & Associates, we help unmarried parents in Chesterfield, St. Charles, and St. Louis with:
Establishing legal parent-child relationships (usually paternity);
Establishing initial child custody orders;
Establishing child support orders;
Modifying custody, visitation, and support orders; and
Resolving disputes about child custody, visitation, or support.
---
To find out how we can help you, contact St. Louis family law attorney Jack Cavanagh at (314) 309-2799.
---
Missouri Custody Laws for Unmarried Parents
In Missouri, if a child is born to unmarried parents, then the mother is automatically given sole custody with full parental rights. That is unless the mother signs an affidavit acknowledging that her partner is the father. If the mother refuses, then the father must establish paternity via DNA test or court petition. If the father does not establish paternity, then he will not be able to make decisions on behalf of the child such as healthcare, education, religion, etc. However, once the courts have validated the petition for paternity, the father is given rights equal to that of the mother and can seek custody and visitation. It is important to remember that courts will favor joint custody of a child, especially if they feel it's in their best interests. Seeking sole or full custody is often difficult to do without sufficient evidence of one of the parents being unfit.
Paternity & the Rights of Unmarried Fathers in MO
A paternity case is a legal action to determine and declare a father-child relationship. If the mother and father agree to the biologic facts of parentage, they may jointly submit forms to the Missouri Department of Health and Senior Services, Bureau of Vital Records. However, if there is a dispute or if one of the parents refuses to cooperate, it may be necessary to file a paternity action in court.
Establishing the parent-child relationship is required before a person who claims or who is alleged to be a parent can be granted custody or visitation rights and before support obligations can be established or enforced.
Although paternity can be established by genetic testing, it may not be necessary in all cases. Paternity can also be determined by agreement of the parents, including an affidavit signed by the child's father in which he admits paternity.
Skilled Family Law Counsel in St. Louis, Chesterfield & St. Charles, MO
Regardless of marital status of the parents, every child is entitled to the financial and emotional support of both parents. We at Cavanagh & Associates have the knowledge and experience to represent mothers and fathers who have children outside of marriage. While our duty remains always to advocate for our client, our philosophy and ethics further instruct us to guide our clients to reach a resolution which not only serves the interests of the client/parent, but more importantly, the interests and needs of their children.
If you would like to establish legal custody or visitation rights, or believe your child deserves child support from the other parent, St. Louis attorney Jack Cavanagh can help.
---
Contact us today at (314) 309-2799 to schedule your consultation.
---
Read Stories Directly From People We've Helped
Our Clients Mean Everything to Us
Two things define you. Your patience when you have nothing, and your attitude when you have everything.

Terri Buckner

I would recommend Mr. Cavanagh as well as use him again in the future.

Former Client

Experience is priceless

Michele
Our Values What Our Work Means
We have a genuine desire to see our clients succeed.

Attorney Cavanagh handles our clients' legal matters personally.

We achieve positive case outcomes through thorough preparation.

Attorney Cavanagh is a former prosecutor turned legal advocate.

We offer confidential consultations to every client.

Attorney Cavanagh has over 50 years of legal experience.
Free Consultations Available
Contact Our Offices
Whether you have questions or you're ready to get started, our legal team is ready to help. Complete our form below or call us at (314) 309-2799.